Crafts for Kids - DIY Christmas Tree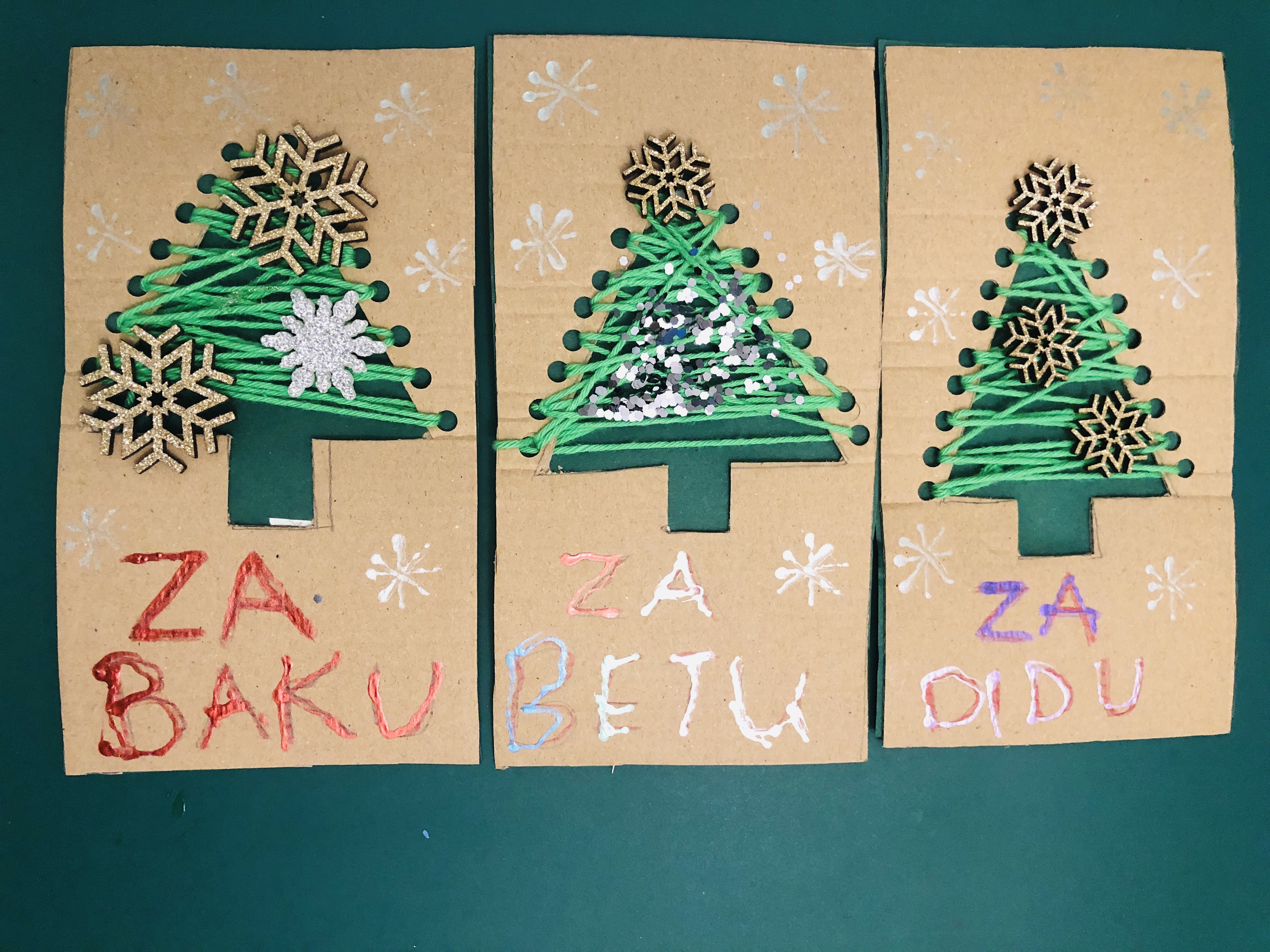 This year has been, well, interesting. And because of the pandemic, Einstein E and Power P are going to see their grandparents only on videos and video calls. So, this winter and Christmas have been different. 
Their grandad has one wish these holidays - he would love to hear Einstein E and Power P play his favourite Christmas song "Oh Tannenbaum" (O, Christmas tree). 
Besides learning to play the song, we decided to make a few gifts for our whole family. As it was all about Christmas trees, we made a few and learned an interesting fact about pine trees:
they grow primarily in the Northern Hemisphere.
So, we played with our globe a bit, talked about the northern and south hemisphere, and then - we made our gifts.
Materials:
cardboard

a hole puncher

 thread 

ornaments, glitter, glue...
Step 1
Cut a triangle (which is going to be a tree) out of the cardboard and punch holes on each side.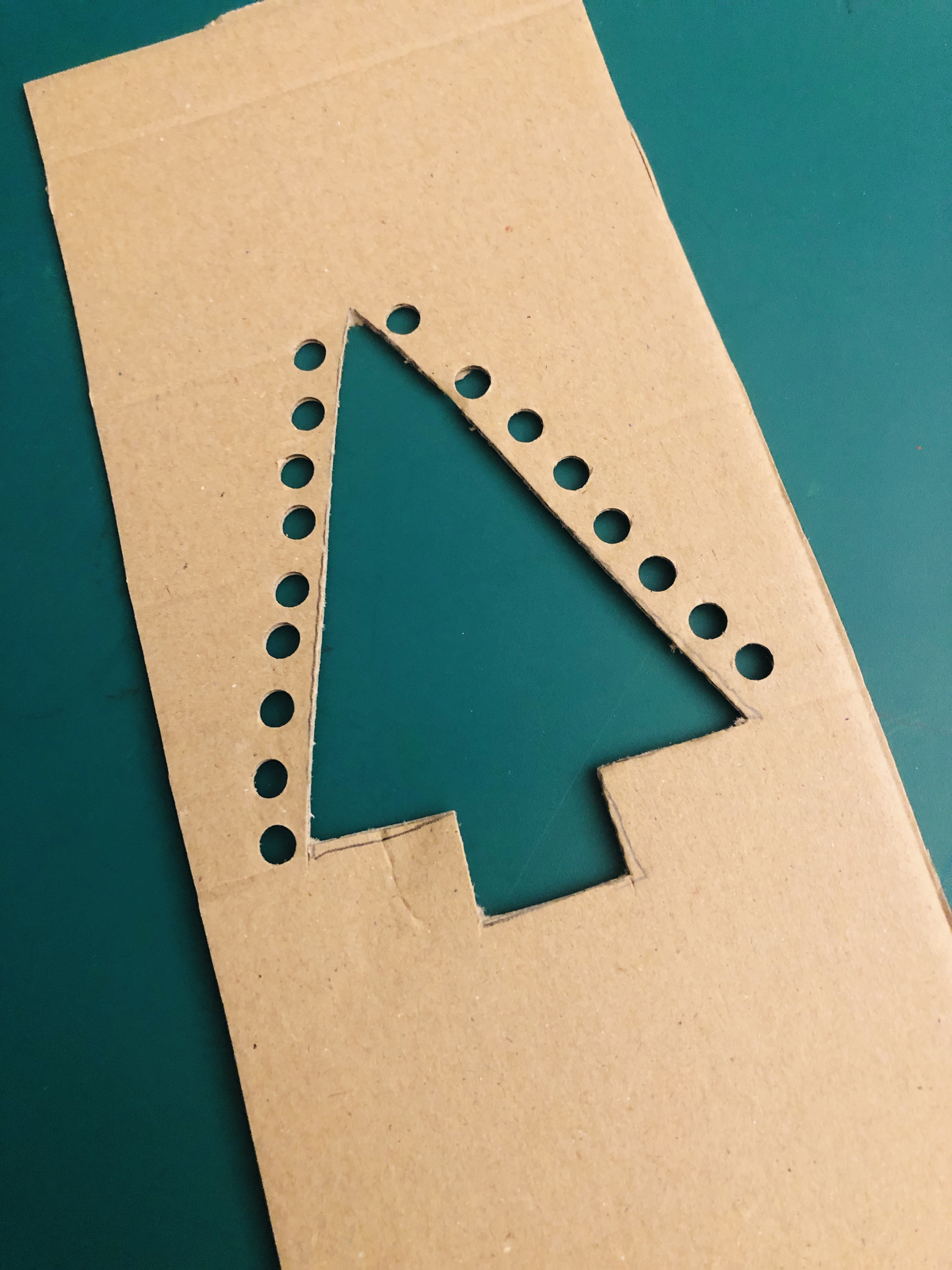 Step 2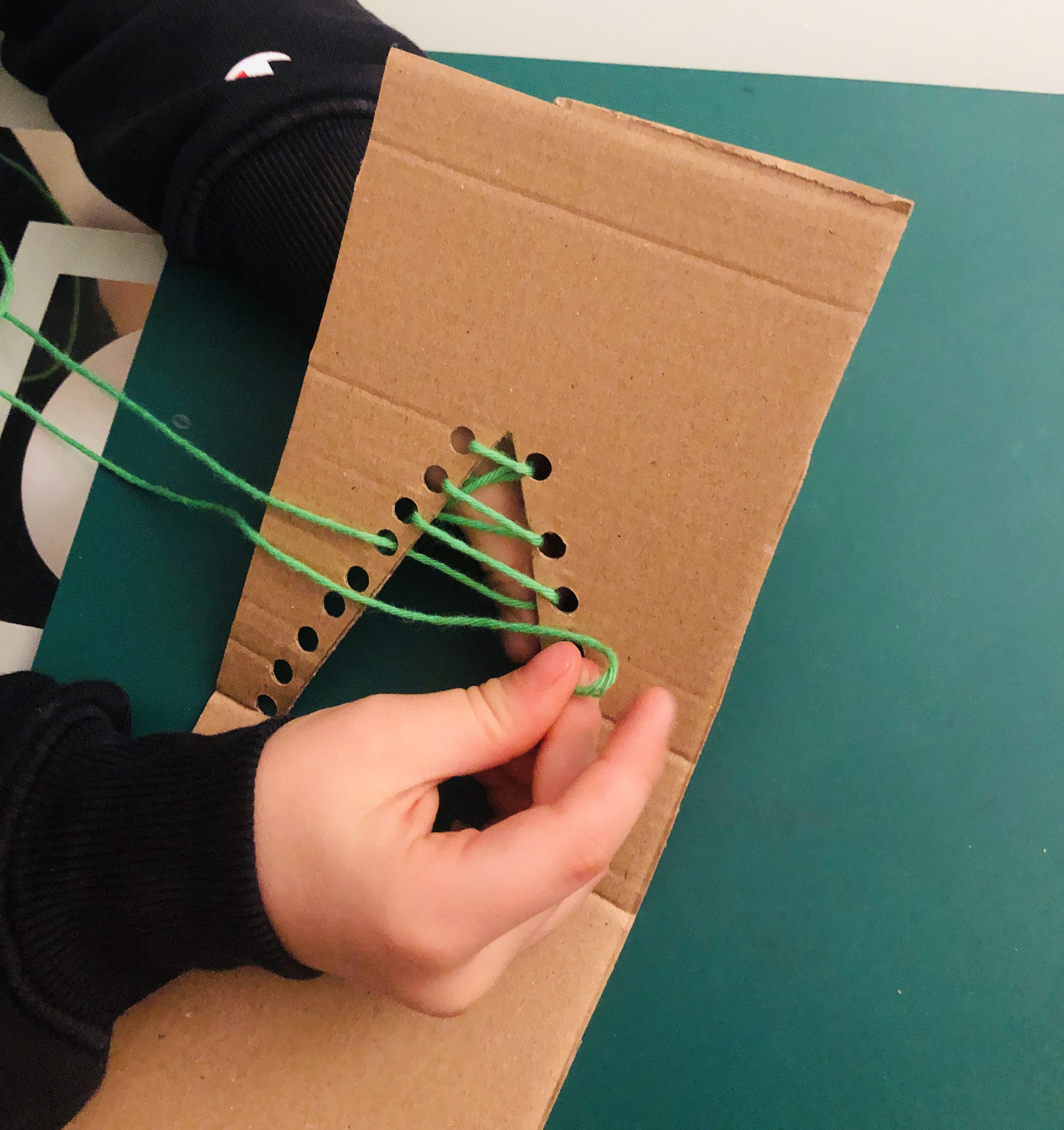 Step 3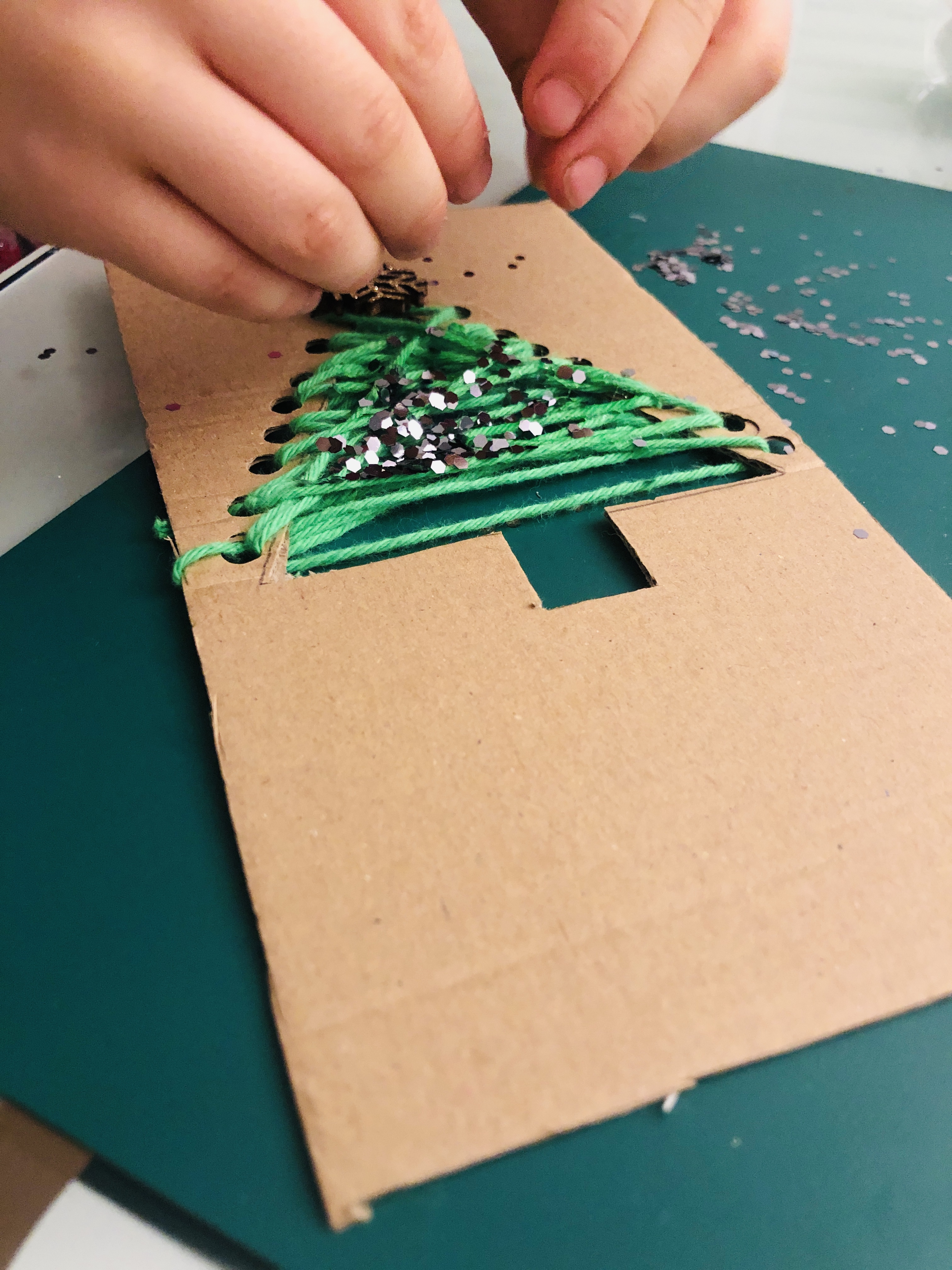 Step 4
Write a note (for Grandpa, Aunty, Grandma...)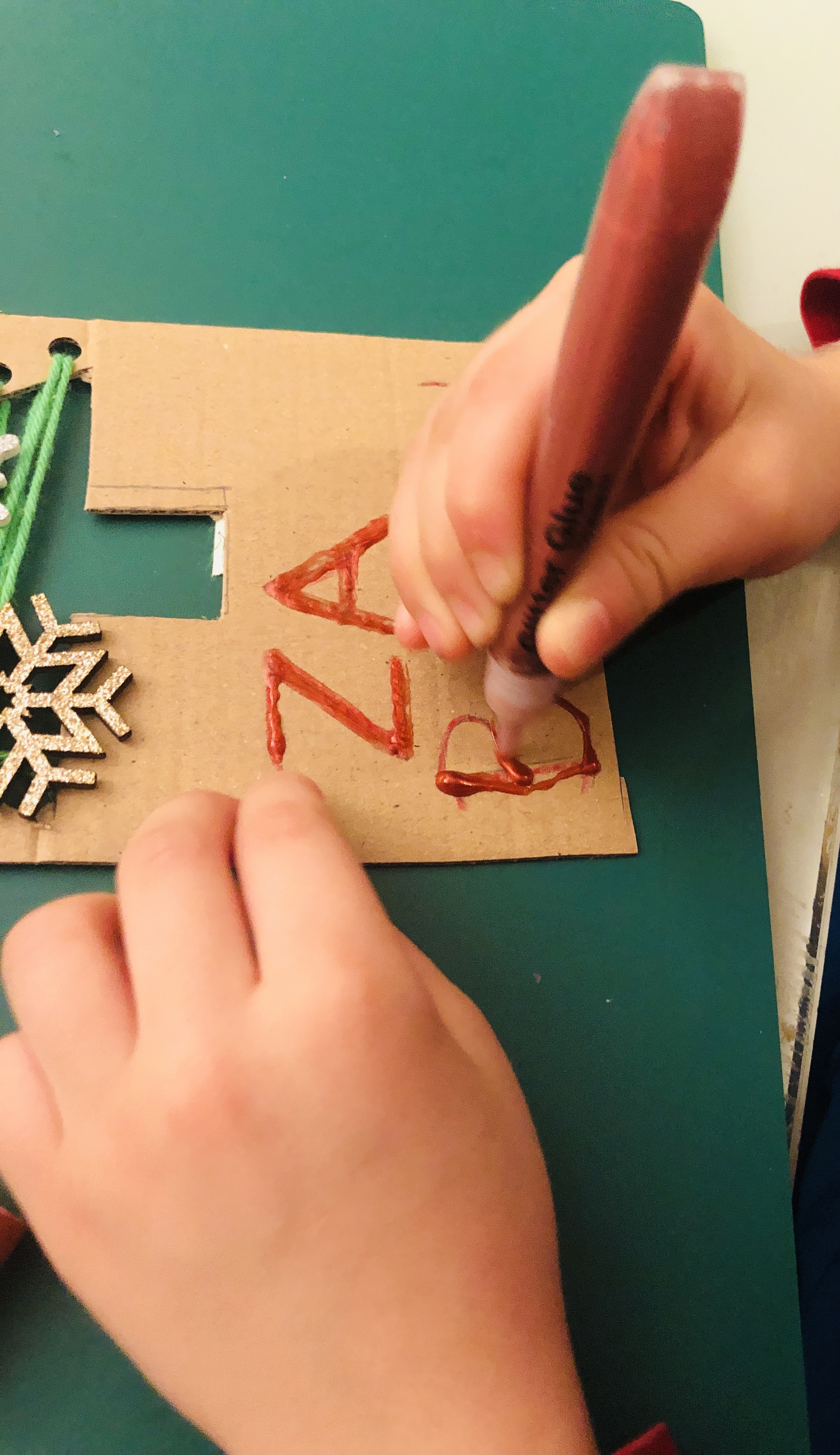 Step 5
Give your DIY presents to the ones you love :)